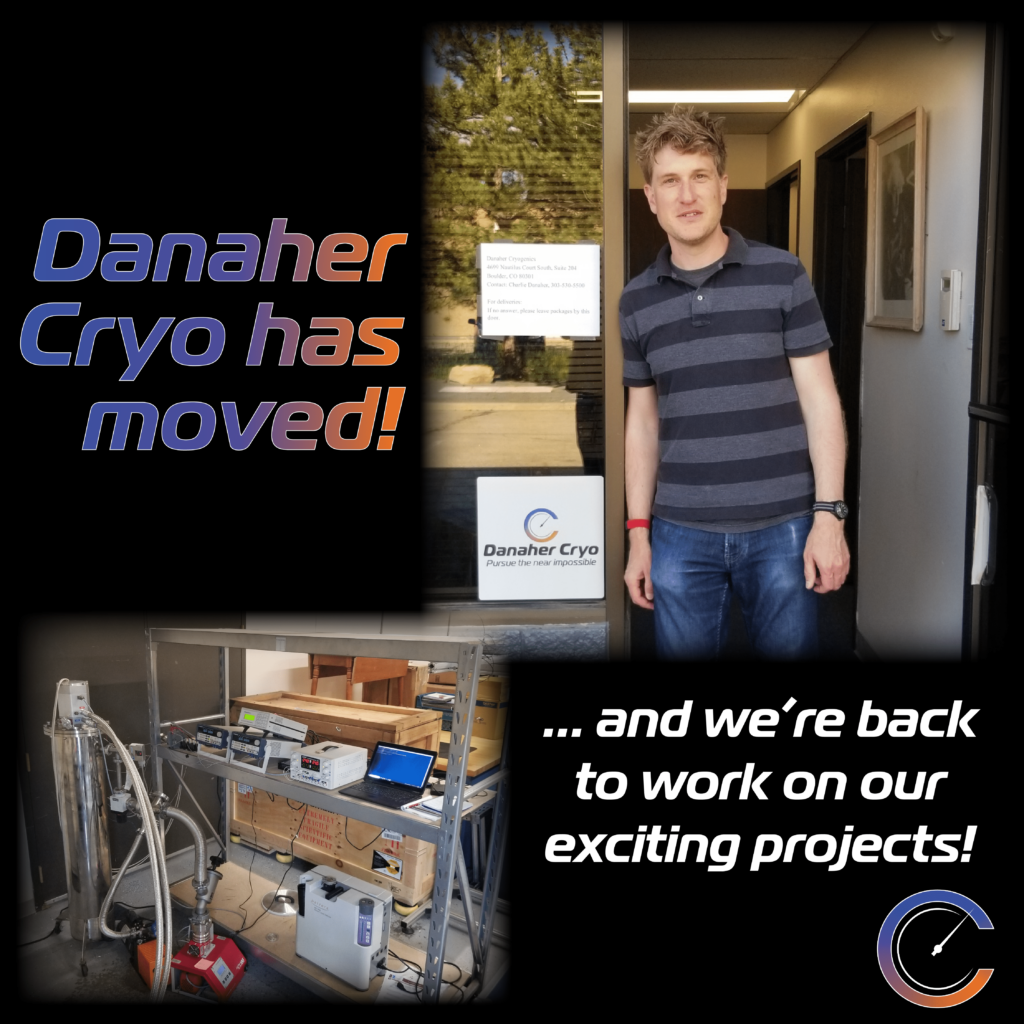 We're excited to share that Danaher Cryo has moved offices! If you're near Boulder, Colorado, feel free to stop by our office at 4699 Nautilus Ct S, office number 204.
Onward and upward to pursue more cool projects with our cryo partners, including our high-performance pulse tube cryocooler in coordination with NIST and CU Boulder.
Keep up with us and see what's possible at www.danahercryo.com.